COMPLIANCE MANAGEMENT APP 4 MAIN BENEFITS
Be compliant

Manage your compliance. Workflow automation to drive timely and complete compliance. Automatic alerts and reminders support your team members to be ready in time. The dashboard gives you up to date insight in the compliance status, local or worldwide.
Flexible workflow

Setting up your workflows has never been easier. Assign responsibilities per workflowstep and make sure the right team member takes responsibility.
Be in time

The built in scheduler and calendar allow you to plan ahead even years in advance to make sure the compliance tasks are automatically kicked off timely and your team members receive automatic reminders and tasks in their to-do list
Full audit trail

Every task, every comment and every document used to complete the compliance task is stored and remains available for future reference. An automatic audit trail that is there when you need it.
Reasons to like Compliance Management
The easiest way to manage all your GRC requirements
Monitor all tax filings world wide

Plan all filings per entity in the calendar

Predefine the workflow per filing or per legal entity to guide the process

Easy to maintain and cost effective
Schedule compliance actions like reports or tax filings and monitor their status, world wide!

Combined with Corporate e-Learning we can train and test our staff and ensure compliance

Workflow automation ensures a full audit trail of work done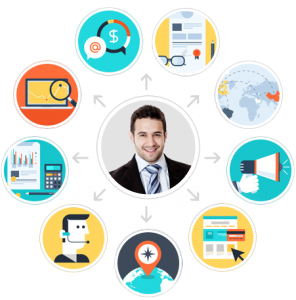 Dashboards and reports always up to date

No more late filings

Structuring the work makes it more efficient and less error prone

I know we are in control